Bardziej wytrzymałe,
Wyższa wydajność.
Niezależnie od tego, czy Twoje oprogramowanie wymaga dużo zasobów obliczeniowych lub masz wiele platform, nasz dedykowany serwer zapewni sprawne działanie.
Both enterprise-grade server hardware, and enterprise security standards help to ensure the complete security of your hosted data and applications.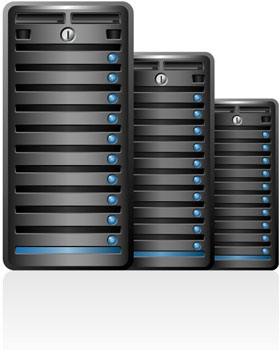 Pełne zasoby hardwarowe
All hardware resources on your Dedicated Forex Server are allocated to you. You literally have an entire server inside a rack at one of our datacentres allocated for your needs and your needs only.
Dedykowane pasmo
Our networks in Chicago, New York and London have been developed specifically to accommodate financial applications, and feature redundant low-latency uplinks to our bandwidth providers.
Niesamowite szybkości
Ciesz się pełną kontrolą, prędkością i niezrównaną wydajnością. Nie ma absolutnie żadnych współdzielonych zasobów na naszych serwerach dedykowanych.
FXVM
Dedicated

Forex Server

Best for safely running many trading terminals and EAs that use more computing resources.
16 GB of RAM

Intel Xeon E3-1230 v3+ (3.30GHz)

120 GB of Storage (SSD)

Optional Automatic Backups

Auto Startup for MT4

Low Latency to Top FX Brokers

Windows Server 2012/2016/2019

Full Hardware Resources
Build your own
Dedicated

Forex Server

Fully customized Dedicated FX Server. Get more RAM and SSD space!
16, 32 GB of RAM

Intel Xeon E3-1230 v3+ (3.30GHz)

120, 240, 480, 960 GB of Storage (SSD)

Optional Automatic Backups

Hardware RAID option

Low Latency to Top FX Brokers

Windows Server 2012/2016/2019

Full Hardware Resources
Potrzebujesz pomocy? Sprawdź naszą stronę FAQ